As you encounter more frequent signs each and every day… it can be easy to lose track.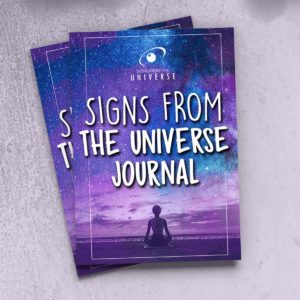 This is why I created an instant Digital Journal to record everything as it happens.
Just push a button to instantly record the Sign, the time & date you encountered it, and any important notes you have.
This tool not only helps you notice patterns and reveal deeper meanings you might've missed at first glance...
But, many members look back on their Journal entries and are amazed by how much progress they've made during their 3 week journey.
Altogether, These Bonuses Have A
Combined Value Of Over $207.00...
But Today, They're Yours Free!
This means you're receiving...
The entire 3 week Signs From The Universe mastery training... and all of the bonuses for a tiny one-time amount of just... $97.00 $8.88.
That's less than a single lunch out with a friend, and the rewards pay you back over your entire life!
(Seriously... this might be the best investment in your future you EVER make).
So, let's jump-in together!
Your messages from the Universe are waiting for you.